Best Fish & Chip in Stirling
Business ID: 1294
Business Type: Retail Food
Status: Available
North of the River
Price: $110,000 Excluding Stock

Stock: $5,000 Estimated
Turnover: $5,500 Per Week
Turning over approx. 5,500 per week.
Almost brand new plant and equipment.
4 year old business and still growing.
Owner has been in this industry for 10+ years, so you know it's a good business.
Loyal customer based.
Good solid business and plenty of opportunity to expand.
Ideal family based business.
Easy Business to operate with no real skill required
Only open 4.30pm till 8.00pm 6 days. Close on Tuesday.
Easy working hours
Opportunity to do lunch trade and longer working hours.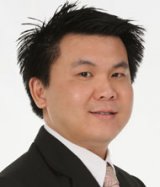 Alvin Teh
Mobile: 0413-103-801
Office: 6102-3816
Email: alvin@ubps.com.au