CAR WASH & DETAILING BUSINESS
Business ID: 1289
Business Type: Others
Status: Available
North of the River
Price: $120,000 Excluding Stock

Stock: $1,000 Estimated
Turnover: $6,000 Per Week
Are you looking for a business with untapped potential?
This may be the right business for you.
Located in a business/residential area close to the Perth City.
Due to family commitment the owners is only able to open between Monday to Friday from 10.00 to 4.00pm.
Good lease terms and very low running cost.

Imagine the potential if you were to open on Saturday and Sunday, or even longer hours.
Imaging offering clients to drop off their dirty car before going to work and have a clean / washed car ready on their way home. Free public transport to the CBD.

Hugh growth for the right owner and attitude.

This is a hand car wash located close to the CBD providing car wash and detailing services to dealership and walk in customers. The owners has been there for the last 6 years, and this business has been running for over 20 years.



Good solid business.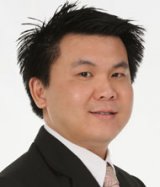 Alvin Teh
Mobile: 0413-103-801
Office: 6102-3816
Email: alvin@ubps.com.au