Best Post Office & Lotteries & Newsagency Business
Business ID: 1261
Business Type: Newsagency, Post Office
Status: Available
North of the River
Price: $980,000 Excluding Stock

Stock: $65,000 Estimated
Turnover: $1,600,000 Per Year
5 Day only business. With weekend free to enjoy with the family.
Located in an industrial/commercial area but in close proximity to residential as well.
Loyal and regular business customer based.
With 600 PO Boxes at approx. 80% leased.
Good rent and lease terms that expire in 2025 with a 2x5 year option
Large 200sqm shop with 3 Post office terminals, 1 Lotterywest terminal, 1 new POS terminal and upgraded security recently added.
Lotterywest refit/upgrade has been completed
Has all Australia Post services including Passport and photo taking capability.
Newsagency also carries convenience items as there is no shopping centres close by which gives great opportunity to expand in such areas with giftware, cigarettes and convenience items.

One of the very safe and secure business you can get yourself.


Note that the asking price of this business is based on ONE person working in the business on a full time basis. $75,000 p/a has been allocated for 1 full time and 1 casual staff, which can be reduce should family members able to help.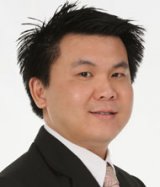 Alvin Teh
Mobile: 0413-103-801
Office: 6102-3816
Email: alvin@ubps.com.au