Easy one person operation with potential upside.
Business ID: 1191
Business Type: Newsagency
Status: SOLD
This business has been sold by Unique Business & Property Specialist.
Check out what other business we have avaliable here.
1 1/2 person operation
Plenty of upside to this business
Located in a entertainment prescient.
Fully computerised. Tower system
Opportunity to expand and add more products and cross sell.

Note that we have value this business based on ONE person working the business on a full time basis. We have also allocated $12,859 for additional staff wages. Should family member be able to help, the wage bill can be reduced.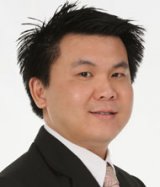 Alvin Teh
Mobile: 0413-103-801
Office: 6102-3816
Email: alvin@ubps.com.au

➤