Malaysian/Indian Cuisine or Start your own cuisine.
Business ID: 1318
Business Type: Cafes and Restaurants
Status: Available
South of the River
Price: $120,000 Excluding Stock

Stock: $3,000 Estimated
Turnover:
Almost brand-new plant & equipment.
35-40 Seating capacity.
Currently running as an Indian/Malaysian Restaurant.
Current owners willing to provide training to the buyer.
The possibility is endless to convert this premises to other cuisine.
Plenty of car park.
Located in popular eating location.

Options the vendor are prepared to negotiate are.
1) Take over the premises and plant & equipment and do what you like.
2) Go into partnership with the buyer
3) Employ the vendor to prepare all necessary food, and you manage the day to day operation.

Highly successful business, however the owners are unable to manage the day to day running of this business.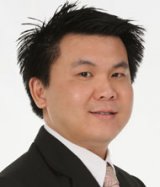 Alvin Teh
Mobile: 0413-103-801
Office: 6102-3816
Email: alvin@ubps.com.au