Business Details
BEST PRICED LOTTO KIOSK ON THE MARKET!!!!! PRICED TO SELL!!!!!

One of the easiest business to operate. Located in one of the regional shopping centre. Redesigned kiosk situated on a very busy walkway. Has ample space for magazines and confectionery. Has 2 lottery terminals and has the potential for easy strong capital growth. This business is currently under semi-management, however full time owners involvement will grow this business easily.
Business ID: 907
This business has been sold by Unique Business & Property Specialist.
Check out what other business we have avaliable here.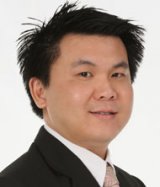 Alvin Teh
Mobile: 0413-103-801
Office: 6102-3816
Email: alvin@ubps.com.au