Business Details
No expense spared for shop refit

2 Year old business.
Plant and equipment 2 years old. Depreciated value at $180,000.
Top quality plant and equipment used.
Fully computerised POS Browser system with 4 terminals.
Bendigo And Adelaide Bank Agency
Strong stationery sales.
Rapidly growing area, with plenty of new land release.
K-mart as part of the major tenants in stage 2 expansion of the centre
Immaculate business with excellent book work.
Shop fit has provision for the 2nd lotto terminal and turnover support 2nd lotto terminal
25% turnover increase since last year.
All the hardwork and headache has been done.
Can be run under management.
Business ID: 1202
Business Category: Newsagency,
Status: Available
Location: South of the River
Price: $460,000 Excluding Stock
Stock: $110,000 Estimated

Turnover: $2,700,000 Per Year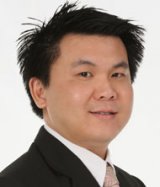 Alvin Teh
Mobile: 0413-103-801
Office: 6102-3816
Email: alvin@ubps.com.au

Enquire about this Business