Business Details
Baker's Hill Licensed Post Office

Baker's Hill Licensed Post office
Australia Post Comission of $165,000 p/a
No mail deliveries.
Can be run with 1 1/2 person. Ideal husband and wife set up.
655 Po Boxes with 90% leased.
Good rent and long lease.
5 days a week business.
Business ID: 1187
This business has been sold by Unique Business & Property Specialist.
Check out what other business we have avaliable here.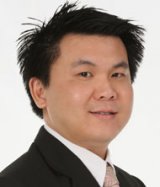 Alvin Teh
Mobile: 0413-103-801
Office: 6102-3816
Email: alvin@ubps.com.au