Business Details
Great return on investment

This business is a solid business with strong and consistent turnover.
Only newsagency and lotto in the centre.
Can be run under semi-management.
Wage allocation of $156,000 per year.
Lotto Turnover of over 6,000,000 per year.
Increases in commission from lotterywest has not been taken account.
That's an approximately extra 60K in profit.
Great range of gifts and cards. - High Profit.
Sells ink cartridges.
Fully computerised system results in stress free operation for owner.
Top 10 Lotterywest outlet in WA.
Profit of approximately 300,000 per year after all expense
Great support from franchisor resulting in year to year growth.
Located in a free spending area and expanding suburb.
One of the best value newsagency in the market. You cant' ask for more.



Business ID: 1174
Business Category: Newsagency,
Status: Available
Location: South of the River
Price: $525,000 Excluding Stock
Stock: $100,000 Estimated

Turnover: $7,439,000 Per Year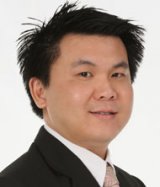 Alvin Teh
Mobile: 0413-103-801
Office: 6102-3816
Email: alvin@ubps.com.au

Enquire about this Business