Business Details
Charcoal Chicken

Unique opportunity for a well established charcoal chicken take away
Same owners 15 years
Specialising in chicken cooked over natural wood charcoal.
Gourmet pizzas, 10 variety of salads made on premises
Roast potatoes, potato bake, pasta bake, chips & gravy.
Established catering + deliveries for commercial and private functions
Great potential growth for home deliveries
Turning 12,000 per week.
Business ID: 1149
Business Category: Retail Food,
Status: Available
Location: South of the River
Price: $280,000 Excluding Stock
Stock: $5,000 Estimated

Turnover: $600,000 Per Year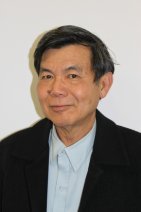 Jack Teh
Mobile: 0425-798-883
Office: (08) 6102-3816
Email: jack@ubps.com.au

Enquire about this Business