Business Details
Lotto Kiosk

Located in one of the largest S/C in Perth.
Excellent location lotto kiosk
Heavy passing foot traffic.
Turning over 3.7Million per year
2016 numbers show good growth.
Easy to manage and run lotto kiosk.
Point of sales system included,stock control and sales.
Immaculate book work, and owners happy to show sales and expense.
Business ID: 1142
Business Category: Lotto Kiosk,
Status: Available
Location: North of the River
Price: $640,000 Excluding Stock
Stock: $25,000 Estimated

Turnover: $3,700,000 Per Year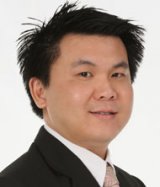 Alvin Teh
Mobile: 0413-103-801
Office: 6102-3816
Email: alvin@ubps.com.au

Enquire about this Business