Business Details
BARGAIN OF THE CENTURY - LOTTO KIOSK

This business has to be the bargain of the century.

Located in a major shopping centre.

Turning over 3,500,000+ per year.

Opportunity for capital gains growth.

CALL or make an enquiry to know more about this business.


Business ID: 1086
This business has been sold by Unique Business & Property Specialist.
Check out what other business we have avaliable here.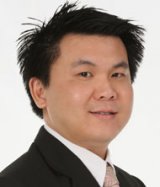 Alvin Teh
Mobile: 0413-103-801
Office: 6102-3816
Email: alvin@ubps.com.au